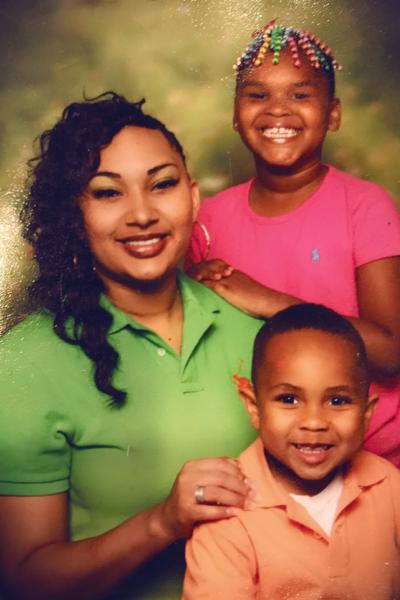 Latecia Griffin is working to reach her goal of 250 sweat equity hours and a new place to call home, for herself and her children.
This mother of two has been working two jobs to support her family and pay rent, but can now see her future in a home she will own, by building with Habitat for Humanity of Sangamon County and its volunteers.
"This is an awesome program that gives families like mine, who are striving to get to home ownership, a lot of great information on how to get there. I've learned so much about building credit and saving money and I've met a lot of good people," she said.
Latecia works full-time and has a daughter, Diamond, 14, and a son, Dion, 11. She heard about the Habitat Homeownership Program from a friend. She applied, qualified for the program and was accepted. Since then she has attended the Habitat homeownership classes and contributed volunteer time at the ReStore and Habitat fundraising events.
"The people in this program encourage you," she said. "They root for you to succeed. Everyone has their own knowledge to pass on. It really means a lot to me."
Latecia wants her children to have their own rooms and she said she knows Diamond will want to decorate hers. "She's creative, so I know she will have her own ideas for her room. And Dion wants to be an architect, so he may want to hammer some nails when we get to the building stage."