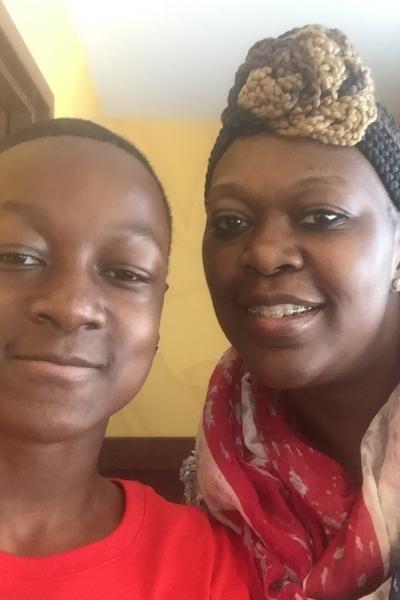 Kimeka Robinson has a big dream – to own her own home. With the help of Habitat for Humanity of Sangamon County, volunteers, and community support, her dream might come true this year.
This mother of three, works two jobs to support herself and her son, Nazsier, 14, who lives with her. She has two adult children living in Champaign.
After living in public housing for much of her life, she is anxious to move into her own home.
Kimeka applied to participate in the Habitat program in 2016, but was denied, she said, due to poor credit. She worked diligently to improve her credit and applied again to Habitat and was accepted in 2018. She began working in the fall on the volunteer hours and education classes required in Habitat's home ownership program.
"In my younger days, I moved from house to house," Kimeka said, "but I want more stability for my son. I know he wants his own space. He loves basketball, so I know he'll want to decorate his room with his favorite team, the Cleveland Cavaliers."
"I'm open to whatever home option Habitat might have for me, whether it's a new home or a remodeled home. I'll be happy as long as it's mine", she said. "That's all I want".