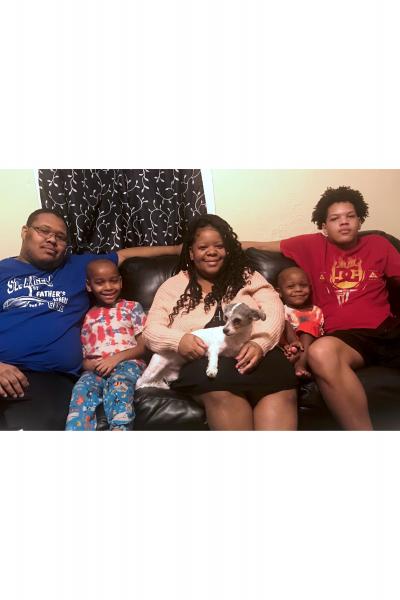 DEDICATED - AUGUST 20, 2019 - Curtis Morris probably didn't know ten years ago, when he volunteered to help build a Habitat for Humanity house for a friend in Rockford, that in 2019 he would be working towards his own Habitat house in Springfield.
Curtis, alongside volunteers, will be building a new 3-bedroom, open concept Habitat home with his fiancé, Kristal Holcomb and children Nicholas Holcomb, 16, Amare Morris, 7 and Cayden Morris, 3. "I was excited and surprised," he said, when notified he had been accepted into the local Habitat home program. "I've always rented, but now I will have a place to call my own."
When Curtis is not at his regular job, he is volunteering with Habitat, to build up sweat equity hours he will need to build and own his new home. Don Ecklund, a Habitat Nurturer working alongside Curtis, said most of Curtis' volunteer hours will come with the actual construction of the new home. Members of Curtis' family will also help with the new build. He is currently attending Habitat classes designed to educate new homeowners on financing, maintenance and insurance issues. Curtis said he is looking forward to beginning the work on his family's new home.
"The kids will have their own rooms--their own spaces--and I'll have my barbecue," he said with a smile.