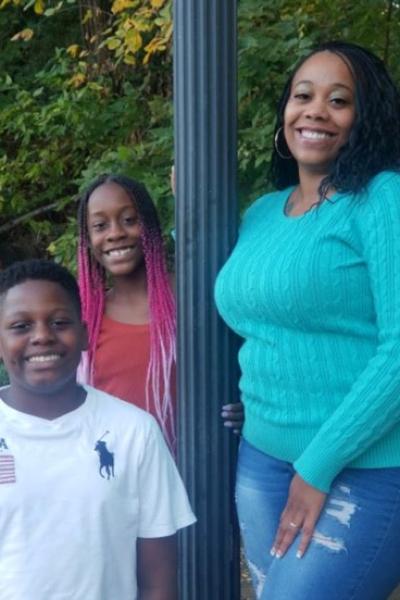 Bradtisha Malone is a single mother working two jobs and taking care of her two children, Christopher, 12 and Tamirah, 13.  She wants her own home, which will afford her some privacy, something hard to come by when you are a renter.
She applied and was accepted to participate in the Habitat for Humanity of Sangamon County homeownership program and jumped right in volunteering hours toward her goal of owning her own home.
Bradtisha and her family are currently living in a rental property, "Not an ideal situation," she said, "because of the lack of privacy", and the fact she can't really do anything to make it feel more like a home for them.
"I want my own home where my kids can have their rooms and we can choose the colors we like," she said. "Nobody will come in when I'm not there.  I will feel safer," she said.
The Habitat homeownership program has been a positive experience for her. She said she really enjoys volunteering and working with others in the program. Being a Partner Family, Bradtisha has agreed to complete 250 sweat equity hours and attend monthly education classes, geared toward homeownership. Habitat homeowners assume a no-interest mortgage, with homeowners' insurance and real estate taxes escrowed in their monthly payment.
"I love it," she said, "I've met the coolest people and had fun. And the house is the icing on the cake."