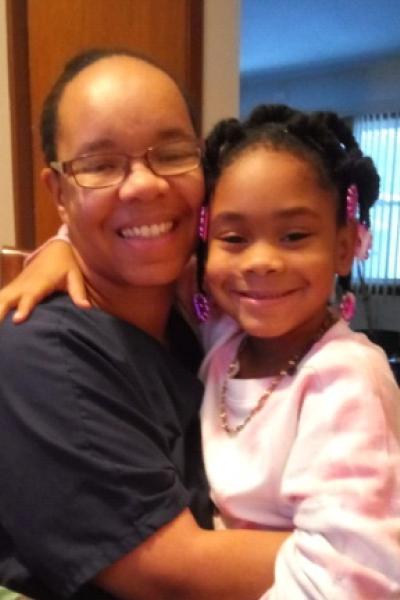 Kendra Cutler was born and grew up in Springfield, IL and her dream is to own her own home here, close to family and her daughter, Anijha's school.
After applying and qualifying, she was approved by Habitat for Humanity of Sangamon County as a Partner Family in the home ownership program. As part of that program, Habitat requires that Kendra attend monthly education classes on home ownership and volunteer 250 sweat equity hours. She began working right away towards her dream by volunteering as often as she can, while juggling a full-time job and her family life.
Kendra said she has had a dream of owning a home for more than two years and has been working hard to save money and prepare herself for the responsibility.   Cindy Butler, who is her Habitat "Nurturer", has assisted Kendra in the Habitat program by answering questions, supporting her and generally "walking with her" on the way to home ownership. Becoming a Habitat homeowner means that Kendra will assume a no-interest mortgage, which also includes homeowners' insurance and real estate taxes escrowed into the payment.
Kendra is anxious to get to the point of picking out the location and the colors for her house.  Anijha, who is 6 and in first grade, loves pink so one decision on the new home is already settled.   Another would be to find a place close to her daughter's school, so she doesn't have to change schools.
"I am so grateful, thankful and blessed to be accepted in to the program," Kendra said. "When I got the call from Habitat, I was so happy that my hands were shaking and tears came.
"It will be good to get into our own home," she said.