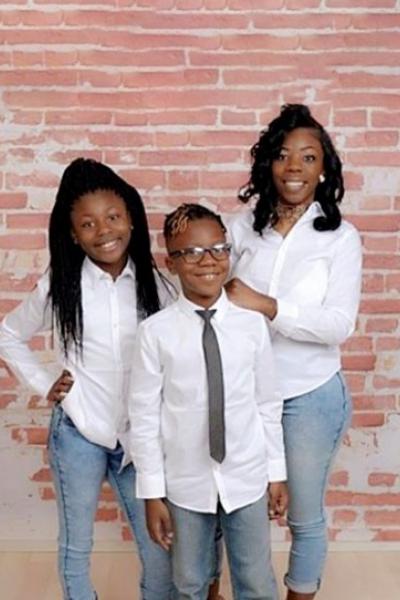 Tamika Moore wants a home she can stay in and grow old in—a home of her own.
The mother of Rakia, 12, and Jontae, 9, Tamika moved with her family from Chicago to Springfield seven years ago and currently rents an apartment. It's hard to get things fixed when their broken, she said, of apartment living, and she doesn't feel it's the safest place for her kids.
A year ago, upon an invitation from a friend, she attended an informational meeting about Habitat for Humanity at a local church. When the meeting was over, she began to imagine her family's future in a new home. Tamika was accepted into the Habitat home ownership program in the fall and through her initiative and determination, has been volunteering at the ReStore, chipping away at the program's required 250 hours of sweat equity. "I want my kids to have a place with their own rooms," Tamika said.  "I know my daughter will want to choose the paint and she's already picking out bedroom sets."
"That is the exciting part," she added. "I want a place I can grow old in and a place that they will always call home." Tamika is working in the volunteer service hours, as well as the homeowner's classes, around her full time job and family. She has set a goal for herself and is set to make it happen with the help of family, friends, and her Habitat supporters.