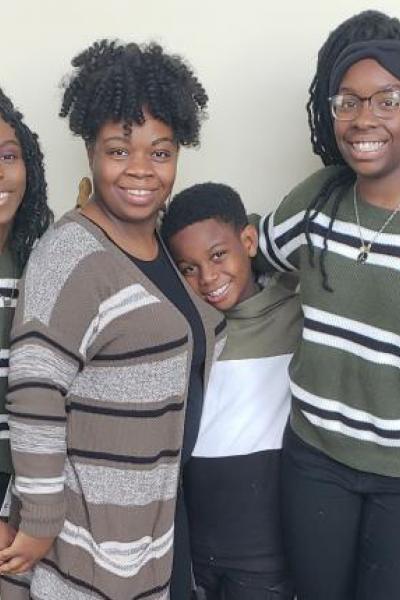 Melody Jones has moved around a lot in her lifetime, but she is ready to put down roots in Springfield, by partnering with Habitat for Humanity of Sangamon County and its homeownership program.
Melody currently rents a home for herself and her three children, Destiny 16, Daija 14, and Antonio 6, and also works a full time job.
Her days were already full when she heard from a co-worker about the Habitat homeownership program, but decided to apply to the program anyway. She started working immediately to fulfill her required 250 hours of volunteer service in the program and continues to move forward with that and homeowner education classes.
"I want stability," she said. "I want to give my kids roots. I want them to have a place to come home to that is their home."
She is already making plans for her new home. "The kids will have their own space and I'll have a backyard for my son to play in." she said.
Her experience with Habitat has been a good one, she said. "It's been positive, very welcoming—a good experience. Me and my family are big volunteers. Even after I hit my 250 hours, I will be volunteering with Habitat," she said.