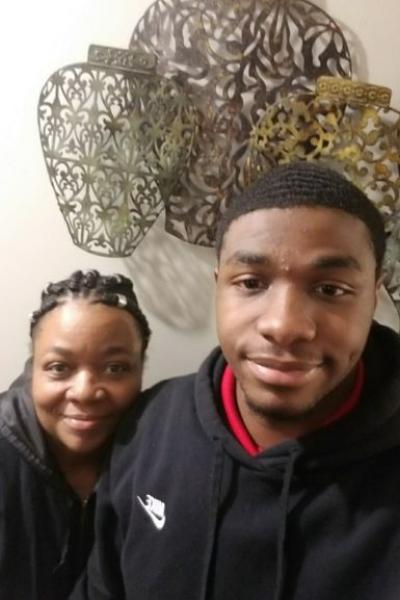 Rochelle Shelton raised three children and has enjoyed a close relationship with them and her ten grandchildren. She is proud of those who have successfully entered the program, and while she dreamed of a home of her own, she worried that her credit history would prohibit her chances. Completing the application was challenging, but she then found out she was accepted into the Homeownership Program.
She is working every day to complete the requisite volunteer hours and homeowner education classes to move forward with a home for herself and her 16-year-old grandson, Mardell, who will share her house.
"I want a fresh start," Shelton said. "I want my home to be in an area close to my grandson's school, so he doesn't have to change schools. The extra space will make family visits more enjoyable." Shelton moved from Chicago to Springfield ten years ago and like so many other hard-working Habitat Partner Families, she currently has two jobs.
Shelton will need to complete 250 hours of service and homeowner education classes before purchasing her home, but she is confident she can make it. She has been a regular volunteer in Habitat's ReStore. "Everyone I've met here has been nice and very helpful," she said. "Everyone I volunteer with is very positive," she said. "I started (volunteering) as soon as I finished my orientation!"