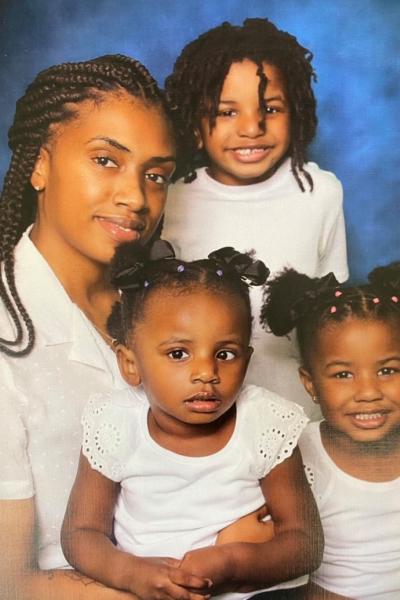 Zaleigh Grisby, a mother of three working two jobs, needed a little encouragement to start planning for a home of her own and it was her grandmother "who pushed me a little" to get started by applying for the Habitat for Humanity of Sangamon County Homeownership Program.
"She definitely pushes me," Zaleigh said. "She took me to Habitat to attend the information session and get the application." Zaleigh was accepted into the program and now she and her children JaRon Jr, 4, Zaraeah, 4, and Zaniah, 2, are on the path to a place to call home.
She has rented housing in the past but is currently living with her mother to save money.  Zaleigh said she is excited to begin volunteering to build up the necessary 250 sweat equity hours. She will contribute volunteer hours as well as participate in Habitat's homeowner education classes.
"I've always dreamed of owning my own home," she said. Her dream of owning a home for her family is in sight.