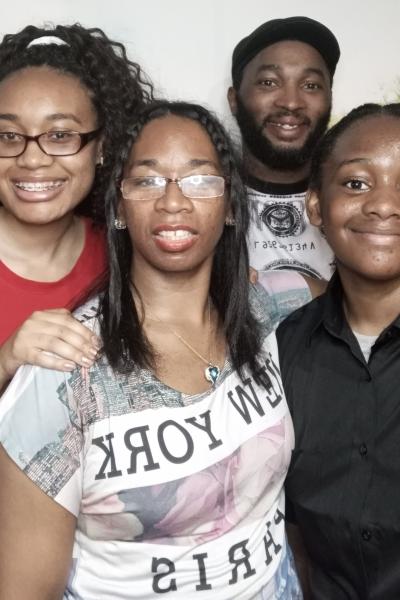 Pacie Spaulding, a Springfield mother of two, has waited years to realize her dream of a new home for her family. She has begun to look for a location for that home.
The 40-year-old learned about the Habitat for Humanity Homeownership Program several years ago from friends, but didn't get around to applying. When she decided to move on it in 2020, the Covid 19 epidemic hit too close to home and she delayed her plans again.
Today, she is in the Habitat Homeownership Program, has completed the first 75 hours of volunteer work and is planning where her home will be located. 
Her family, which includes partner Isiah Johnson, daughter De'Jean Jackson, 20 and son Isiah Johnson, Jr. 13, will join in helping to build other Habitat homes, as well as their own, so they'll all have an investment in their new home.
"My dream is to learn all about home ownership, how to fix things," Pacie said. "When you live in a rental property, the landlord doesn't always fix things. I want to know how." She laughed and said, "I never knew how much I loved hardware stores before I started this."
She's looking forward to owning a three-bedroom, one bath home in a "comfortable and safe place," she said. To do that, she will complete 250 hours of "sweat equity", volunteering time back into Habitat, as well as a year's worth of homeowner education classes on insurance, home maintenance and finance.
"I look forward to paying off a mortgage," Pacie said. "I'll finally own something when I'm done and that will be a good feeling."