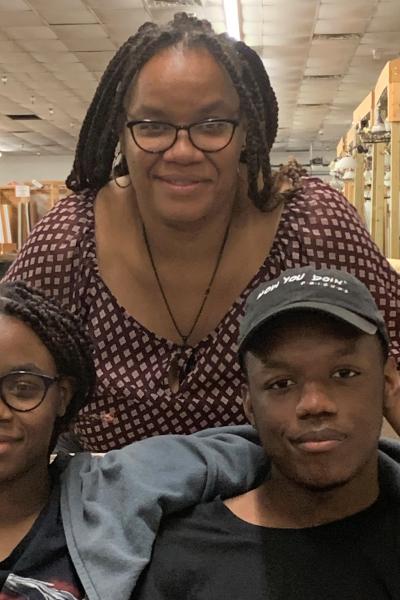 Shantell Lattin has always rented housing for her family, but she's finally reached a place in her life where she knew it was time to find her own home.
She applied and was accepted into the Sangamon County Habitat for Humanity program spring of 2022. Lattin, 41, lives with her two teenage children, Aniyah, 15 and Amir, 18.  She's working toward her goal now as part of the program, contributing volunteer hours at Habitat's ReStore and meeting new people and learning new skills she will need when her home is built. She recently helped with interior painting on another Habitat Partner Family's house.
In addition to attending homeowner education classes and volunteering with Habitat, Lattin works full time, while raising her teenage children. "I'm tired a lot but it's been great," she said. "The store is great and the people I've met are great."
Amir said he is looking for "a place to call home" and Aniyah wants a place where they can have pets.
The plan is to accumulate enough volunteer hours to build a three-bedroom, open concept house where they can settle in as a family and know that the money paid each month for this home is an investment in their future.
"I don't want to pay rent to someone else anymore," Lattin explained. "I'll pay toward something that will be mine when I'm done."