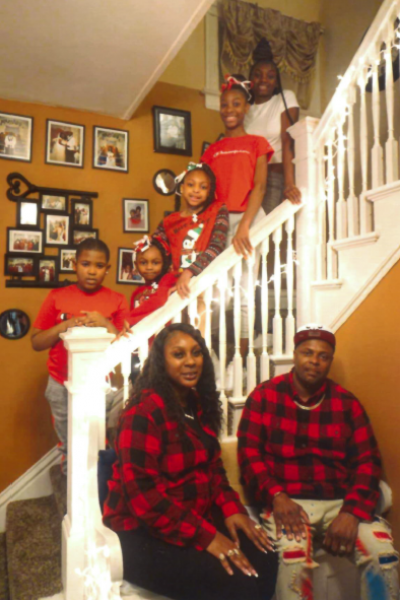 When Paris Capler received the call from Habitat for Humanity that she would be able to own her own home she was so excited she screamed. That call meant that she and her husband, James, would be able to move their family into a bigger home with room for all of them.
Capler has four daughters, Cieara,17, Laparriona, 14, Aaleeviah, 10 and Jami'ona, 5, as well as two stepsons, James, 15 and Jamo, 9. She is employed as a nurse's assistant and James does landscaping.  
Once they move into their house and the family is settled, Capler plans to go back to school to study to become a Licensed Practical Nurse.
"I didn't know if I would qualify for the Habitat program," she explained, "but I decided to try." My daughter said, 'I'm sure you can do it and I'll help you,' and my mom offered to help too. James can fix things so I know we will be able to take care of the house."
The Caplers are already participating in homeowner education classes and have been able to work toward their required 400 volunteer hours, between their regular work schedule and family responsibilities. Working with their Habitat Nurturer, they found a suitable lot in Springfield in a central location, near family. "I keep driving by that lot to look at it", she laughed.   
"I rent and I make payments every month but when something breaks, we can't get anything done by the landlord," she said. "I'm looking forward to owning my home where we can make repairs if we need to and make it how we like it."